Adapting to the COVID-19 pandemic, Trinity College Dublin Journey programme continues to build networks
Quentin Crowley has hosted the Journey programme at Trinity College Dublin since 2017. Following the COVID-19 pandemic in 2020 and 2021, Trinity adapted to online learning, determined to offer the same level of teaching quality and provide participants with maximal opportunities to make connections. Journey 2021 participant Karl Timmins found that the programme was interesting and engaging despite its fully virtual nature – and was extremely happy to be able to organise a Climathon in Dublin as part of his personal action plan.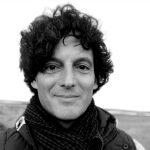 "If you're interested in applying to the EIT Climate-KIC Journey programme as a participant or host, inform yourself, attend partner events – It's such a good opportunity to make more connections. Personally, I've expanded my network in Ireland and Europe, gone outside my comfort zone and engaged with a wider range of stakeholders, including local authorities and companies working on a range of issues, including energy, agriculture and transport."
Quentin Crowley, Associate Professor Natural Sciences, Director, Centre for the Environment, Trinity College Dublin & Journey Host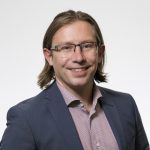 "Journey is one of the most beneficial courses I've ever taken. I especially enjoyed learning about systems innovation thinking and the approach required for addressing climate challenges. I am now applying what I learned about climate innovation in my local community – anyone interested in making a similar change should participate!"
Karl Timmins, Senior Credit Analyst at Accenture, Executive MBA Trinity College, Journey Participant 2021
Associate Professor of Natural Sciences at Trinity College Dublin, Quentin Crowley has a background in geoscience and earth system science. Once he started hosting the Journey programme in 2017, his view on climate action started to shift: "I hadn't quite seen how to bring in people to the problem," says Quentin. "Hosting Journey has been very enriching and informed my teaching practices. For example, I am now running a new undergraduate module called 'Geoscience for a sustainable planet'," he adds.
Quentin is also involved in a range of other EIT Climate-KIC educational activities, including the Hackathon and ClimAccelerator. "EIT Climate-KIC approached us after seeing the courses available at Trinity and it seemed like a good fit and a great opportunity," says Quentin. 
Journey's networking opportunities are a particular draw for Quentin: "Our involvement with EIT Climate-KIC is great for international visibility – and it's fantastic to be part of a wide network of partners from different sectors and disciplines. It's increased my research portfolio thanks to a widened pool of collaborations."
Karl Timmins, an Executive MBA student at Trinity and a 2021 Journey participant, agrees that the connections made are one of the highlights. "Despite the 2021 programme being virtual, in terms of online learning it was as good as it gets. I had a placement in Riga – while I was sad not to go, the virtual event made me almost feel like I was there."
As a host, Quentin agrees that the pandemic posed a challenge – but the enthusiasm to keep it going was there: "We realised we had to make a change, but didn't want to take a break. We had to think about student welfare, build in more breaks and check-ins – and it was great to see participants forming bonds despite never meeting."
Networking opportunities were also present in Karl's favourite part of the programme, the personal action plan: "In the final stage, the programme asks you to do something in your community to make an impact. From March-April 2021 I ran the Climathon in Dublin, which allowed me to reach out to my wider community e.g. Dublin city council, local industry and academia. We even got a grant from the Irish Environmental Protection Agency – as sponsors of the event this allowed us to do many things e.g. offer cash prizes and provide food on the day."
With student retention on the programme remaining high, Journey will remain an integral part of Quentin's work, he says: "In 2022, the Climate Innovation Leadership (CIL) programme will merge with Journey and we already successfully participated in a CIL pilot. Trinity will be partnering with Riga Technical University and Cleantech ForEst in Estonia. I look forward to meeting new participants and continuing to expand my network in Ireland – and beyond."