About the Programme
Let your Journey begin!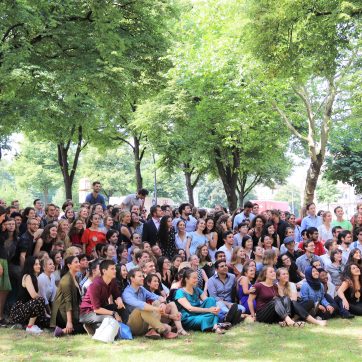 The EIT Climate-KIC Climate Leadership Journey is an extracurricular challenge-based programme that prepares master students, post-graduates, and young professionals to lead the transformation that society needs.
The programme runs on yearly cycles from April to December and empowers future professionals to become a force in creating a net-zero and climate-resilient world by developing future-oriented skills and capabilities in participants. 
We have hosted 70 summer schools across Europe, generated over 400 projects and business ideas, and built a strong global network of over 3,000 peers. This new programme combines over 10 years of experience from our education programmes supported by the European Institute of Technology (EIT). Climate Leadership Journey includes the year-round elements from the Climate Innovation Leadership pilot (which is built on the foundation of the EIT Label framework) and puts the Journey summer school at its core with its strong methodological approach and pedagogy.