Meet our graduates: Giulia Viero
Giulia Viero is originally from Italy, where she also completed a BA in Economics and Management at Cà Foscari University of Venice.
Giulia's interest in the processes and science of climate shaping global environments was sparked by a course in Famine: the Geography of Scarcity which she studied during a year abroad at the University of Melbourne, Australia.
She then returned to Europe to enroll in Utrecht University for a Master's degree in Sustainable Development and graduated from the Journey in 2018 after a summer school in Paris, Zurich and Leoben in Austria.
Giulia is now based in The Netherlands where she works for ECOR Global.
Hi, Giulia. Can you tell us what you're working on now?
I work for a scale-up called ECOR based in Venlo, in the Netherlands.
ECOR® platform technology redefines how different kinds of cellulose-based waste fibres can be reused, enabling the circular economy. We only need cellulose fibres, water, and heat and we can produce panels. With our community of designers, craftsmen, students and architects, we can then use these panels to create new interior design furniture and office furniture, and so much more.
The technology was developed in California more than a decade ago, but it has come really far since then, especially thanks to the establishment of the Global Research and Development centre in the Netherlands. We have now entered the scale-up phase which is great.
How did the Journey help you with your onward career path?
When I first started my MA in Utrecht, I met so many people who had done the Master Label programme or the Journey summer school, which is why I decided to apply to the Journey. It was one of the best decisions I ever made. I actually first found out about the company I'm working with through the EIT Climate-KIC Alumni newsletter! One of the issues had some information about this Dutch start-up working in the circular economy. I loved what they were doing so much that even though they weren't looking for a profile like mine, I got in touch with the team and now I'm working for them in Venlo.
"The Journey experience taught me so much more than lectures about climate finance: it taught me how to interact with people in a productive and meaningful way."
I'd also say that during my research MA I learned a lot of theoretical principles and concepts, and how to apply them for essays or research projects. But during the summer school I finally learned a lot about the entrepreneurial piece, which is super helpful right now because ECOR is entering the scale-up phase. There are challenges that come with that — for example I need to show a lot of initiative, especially at an individual level. In some ways these challenges resemble tasks during the Journey, so the EIT Climate-KIC experience is very useful for me right now.
What was the most challenging thing about being a participant?
I would say the most challenging part for me wasn't so much the content of the programme, but being in a group of 40 people. It was a little bit overwhelming being with such a big group 24/7! Especially if you're tired and need some time alone, which I think is normal. It was sometimes quite stressful to align the four of us in our small start-up group, and then also with the rest of the group.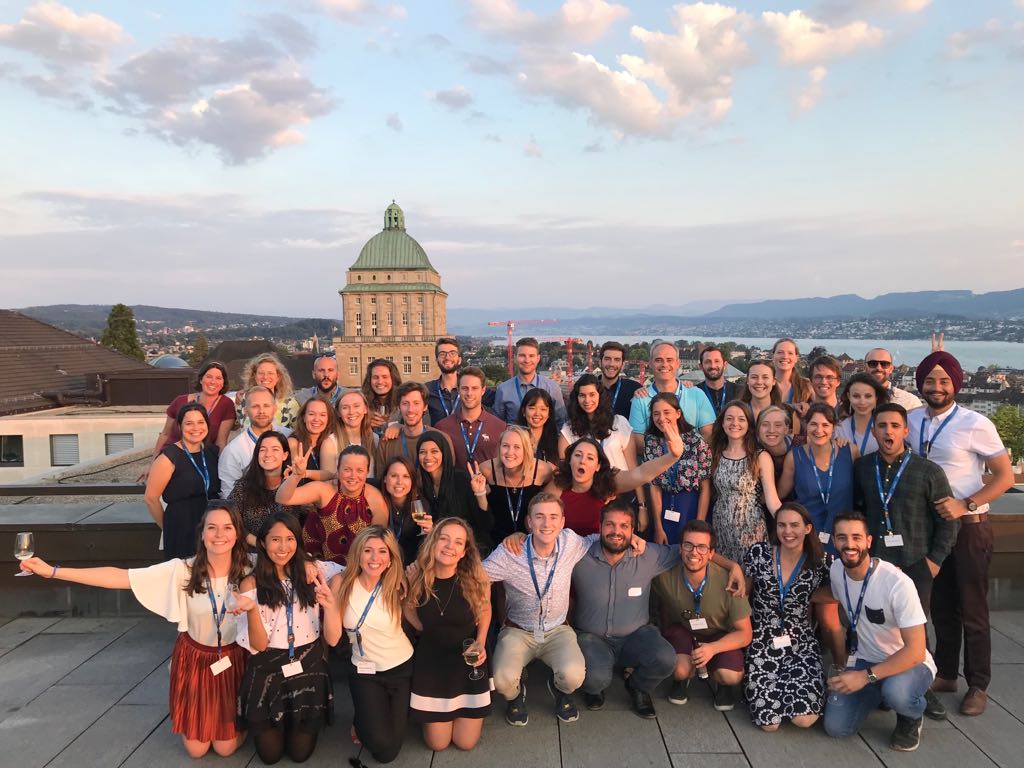 On the other hand, if we were doing a group activity or something extra curricular we were still always together. I've never experienced this before. Normally groups would split up into smaller clusters, or separate into smaller groups. But for us it was always one big challenging but stimulating group, which was really nice for me. Even today we still have all forty of us in a Whatsapp group.
What for you was the key takeaway of the experience?
The Journey experience taught me so much more than lectures about climate finance: it taught me how to interact with people in a productive and meaningful way. That would be my main takeaway.
Everyone has a different idea, background, culture and way of doing things so yes sometimes that was difficult. But at the same time it was very stimulating and a big opportunity. I took home an open mindedness and respect for other people's ideas.
It was also really clear that a huge amount of work went into the organisation of the programme. Everything from the trains from one city to another, to accommodation… everything. At the end of the experience we were really, really grateful. It was amazing.
How did you find the international collaboration during The Journey?
International collaboration changes your perspective on how you look at issues and tackle problems.
On a personal level, I've already tried to study abroad as much as possible because I really like experiencing different cultures and challenging myself. One of the biggest benefits of this kind of cross-border programme is for me the different people you meet.  Even this year with the programme running digitally, the teams will still be mixed and people with different backgrounds will still be working together, so I don't think that part can ever be lost from the Journey experience.