Talking climate, taking action
EIT Climate-KIC Alumni

Upon graduating from the Climate Leadership Journey, you become part of a network of over 3,000 EIT Climate-KIC alumni, and member of an open, dynamic, self-organising and action-focused community for climate action. Our alumni continue to look for new ways to create climate and societal impact, share stories, and keeping connections strong.
Together with the broader EIT Climate-KIC community, our alumni are researching and testing different ways of organising, through experiments. These community experiments are always aimed at creating climate impact and are open for everybody to join. 
Our alumni are one of our most valued assets and may continue their life-long learning journey within the EIT Climate-KIC ecosystem by applying to join our other education, entrepreneurship, and capacity & skills building programmes and activities. You can find more information on our programmes via the links below.
• Climathon
• Pioneers 
• Climate Launchpad
• ClimAccelerator
• Master School
• Climate Innovation Leadership
EIT Alumni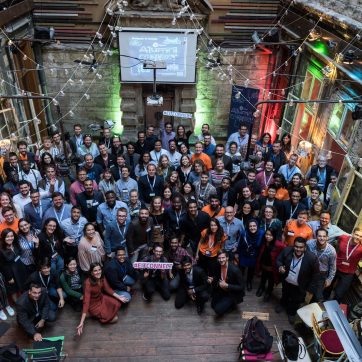 By joining our programmes and our alumni community you also join the greater EIT ecosystem and the EIT alumni!
The European Institute of Innovation and Technology (EIT) supports the development of dynamic, long-term European partnerships among leading companies, research labs and higher education, called the EIT Innovation Communities. Together with EIT Climate-KIC there a total of 8 EIT Innovation Communities and each is dedicated to finding solutions to a specific global challenge, from climate change and sustainable energy to healthy living and food.
The EIT Alumni Community brings together the 5 existing alumni communities of the EIT Innovation Communities, with the goal to foster collaboration between them, in order to tackle societal challenges. By being a member of the EIT Climate-KIC alumni, you can be part of this exciting community as well, and find opportunities all over Europe and beyond!