22 locations. 400 climate champions.
Journey 2020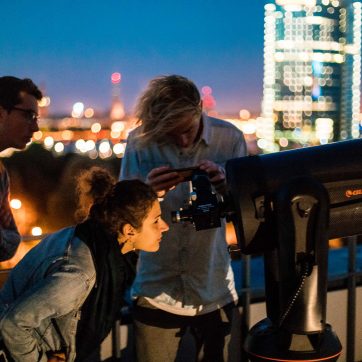 The Journey locations are officially announced! This year we are working with more than 40 partners in 22 cities across Europe! Travel with us in a Journey of experiential learning, climate action, systems innovation, and community activation!
In 2020 we will be running 10 summer schools held in July and August, each consisting of 40 participants, and spanning over 22 cities across Europe! As a participant, you will visit 3 locations in Europe and wrap up your Journey at your final location where you meet your fellow Journeyers and work together towards your common vision and action.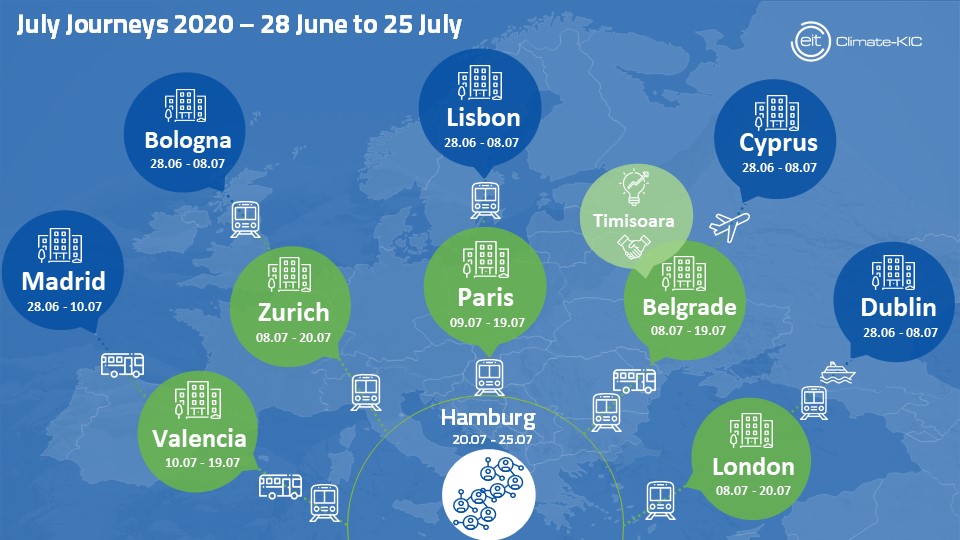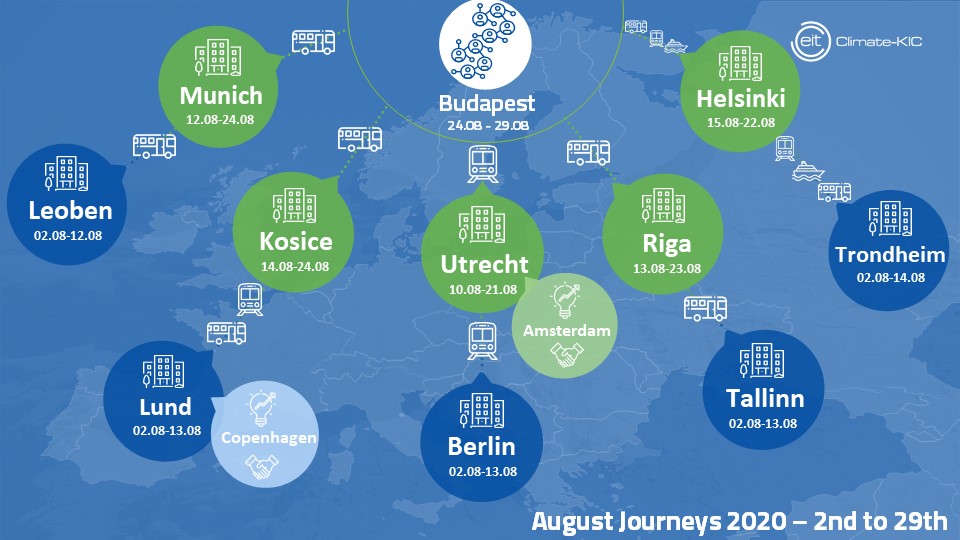 Keep reading below to find out what you can expect in your 4 weeks at the Journey!
4 exciting weeks of summer!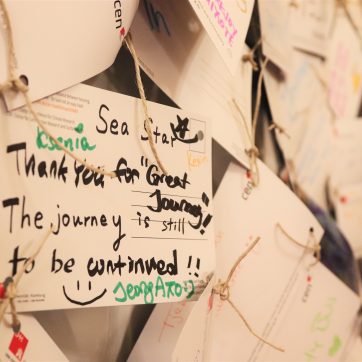 Week 1 – Meet, Share, Engage!
Meet your cohort and share your expertise as you discover a new ecosystem. You'll form teams to create a collective vision across 5 Journeys that will shape your summer school experience.
Week 2 – Visualise, Design, Create!
Design sustainable impact solutions! You'll take on intensive group work with your team and utilise tools and methodologies that you'll learn about to support your project's development.
Week 3 – Communicate, Adapt, Improve!
Develop your knowledge and practice into a future strategy and transformation plan that captures your ecosystem of practice at the local level. Share your transformation plan across Journeys and prepare to meet the full cohort.
Week 4 – Synthesize, Collaborate, Take Action!
Get together with other Journeys and teams who you have been collaborating with to synthesize your transformative ideas, and generate a holistic system change that encompasses work from five different Journeys! You'll deliver this work into the final ecosystem through public engagement and outreach. Conclude with a reflection of your Journey and leave with an impetus of action and a community behind you to make it happen!