We are climate champions
Celebrating Diversity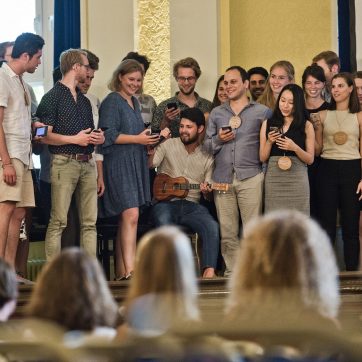 As EIT Climate-KIC Journey, we approach the challenge of climate change from different disciplines, cultures, and sectors, working with master students, post-graduates and young professionals. The Journey is a programme for everybody who wants to create an impact and join us in tackling climate change.
We aim to utilize the combined skills of scientists, writers, economists, engineers, medics, artists, designers, philosophers, entrepreneurs, and any other expertise in creating climate change transformation through a whole of society approach.
To fulfill the aims of our EIT Climate-KIC strategy "Transformation, in time" and catalyse systemic change for climate action through innovation and learning, the Journey is implementing six cross-cutting approaches to foster innovation. 
The way we work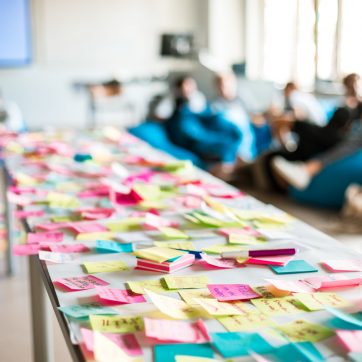 Systems innovation
Looking at the bigger picture. Systems innovation encompasses integrated and coordinated interventions in economic, political, technological, and societal systems. Our systems innovation approach aims to empower young professionals and graduates through exploration, experimentation, and demonstration. Employing a multidisciplinary approach to understand and think in systems – and with the competencies of reflective, agile learning, sensemaking and intervention in complex systems dynamics – will unlock structural change and lead to more rapid transformation of diverse inputs to enable action.
Network building
We create social and professional networks of inspirational climate leaders by building momentum for transformational change that spills across borders and sectors. The Journey is an opportunity to meet a wealth of people who can grow your personal capital as a change agent.
Personal development
Our programme stimulates personal transformation as the cornerstone for leading transformation in others and in the world. We bring together and unite an expansive community of impact seekers and ambassadors for systems change.
Climate leadership
The Journey immerses talented young professionals and graduates in climate-focused learning experiences to influence mindsets and behaviours in a way that creates leaders and influencers of climate action.
Activated community
A community activation approach mobilises the potential of EIT Climate-KIC Partners and immense networks, harnessing a vast catalogue of expertise and innovative solutions. You not only meet them, but engage with them, challenge them grow with them. The Journey distinguishes you amongst peers, leaving you as an equal player in a change landscape.
Climate action
We equip young professionals and graduates with the vocational skills demanded by a net-zero emissions economy as early as possible to accelerate transformation and tackle the climate emergency.