Join us and in talking climate and taking action!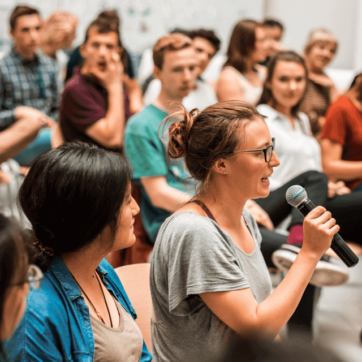 Join us as a Climate Leadership Journey partner and organiser to become part of one of the largest education innovation and climate action communities in Europe.
We work closely with our delivery partners to expand the international community of climate leaders.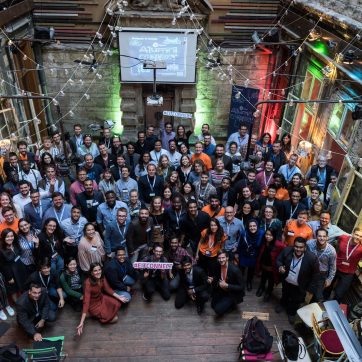 There are two ways to join us as as organiser: 
Become an EIT Climate-KIC community member:  
By joining us as an EIT Climate-KIC community member, you can take part in co-designing the Climate Leadership programme and benefit from the knowledge exchange and capacity building within our community.  EIT Climate-KIC has more than 400 global Community Members spanning universities, businesses, cities, and NGOs (Non-governmental organisations), giving us an unrivalled breadth of knowledge and expertise.  The Community consists of organisations and individuals who benefit from connecting and learning from each other, innovating together, seeking funding together and influencing key climate and innovation policies.  
For more information on the levels of engagement and types of membership, please visit our EIT Climate-KIC community page HERE.  
Become a Climate Leadership Journey challenge owner:  
You can also contact us if you are interested in organising the Climate Leadership Journey focused on your location and your organisation!  You can choose to organise either the two-week summer school or the full nine-month programme module depending on your challenges and needs.  As a challenge owner and host, we will work with you in identifying challenges in your community, recruiting suitable coaches and motivated participants, and supporting you in organising and delivering the programme in your location.   
Please contact us at climateleadershipjourney@climate-kic.org to find out more!  
Carole B. Rapo, Education Lead at Swiss Federal Institute of Technology (ETH) Zuric. Delivery Partner 2021
Esperanza Luque Merelo, Project Manager at the Research Centre for the Management of Agricultural and Environmental Risks (CEIGRAM), Technical University of Madrid. Delivery Partner 2021