We are climate champions
Celebrating Diversity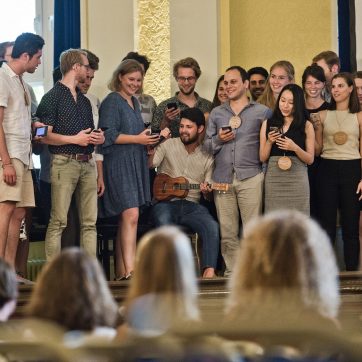 Join us in a journey of leadership, climate action, systems innovation, and community activation!
At EIT Climate-KIC Climate Leadership Journey, we approach the challenge of climate change from different disciplines, cultures, and sectors, working with master students, post-graduates, and young professionals. Climate Leadership Journey is a programme for everybody who wants to create an impact and join us in tackling climate change. 
The programme runs on yearly cycles from April to December, it is delivered in a blended format where most of activites are hold online except for the two-week summer school which is residential (locations change every year depending on our delivery partners). For more detailed information about the programme CLICK HERE.
APPLICATIONS ARE NOW CLOSED FOR 2022
This year we are working with our partners across Europe to deliver a truly international programme! This year we have four European consortium working with us in the delivery of the programme.
Latvia, Estonia & Ireland consortium – summer school based in Dublin
France & Portugal consortium – summer school based in Lisbon
Italy, Denmark & Netherlands – summer school based in Milan
Czech consortium – summer school based in Prague
EIT Climate-KIC values diversity and welcomes applications from all suitably qualified candidates regardless of age, gender, race, disability, sexual orientation, religion or ethnic background. 
We are currently working on our 2023 Education Strategy. Please keep an eye on this website and social media channels for updates on our 2023 offer. If you have any questions about the programme or the application process please contact us and we will do our best to answer your query.
Thank you for your interest in our programme!
"I especially appreciated the opportunity to network, share ideas and meaningfully contribute to group work. If you're thinking of applying, it's a great choice to make – if you're prepared to fully commit yourself to the work, you will gain a lot of knowlegde and confidence" – Carlotta Storchi, participant in EIT Climate-KIC programmes 2021
What you will learn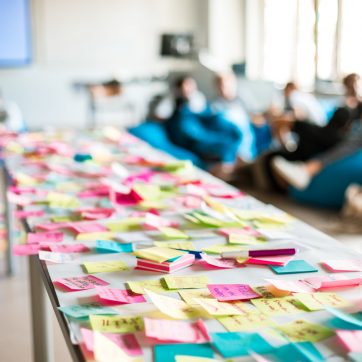 During the programme you will learn to combine climate insights with new leadership, entrepreneurial, systems innovation, and community building skills! You will also get the opportunity to work on climate challenges and project across sectors, together with international and multidisciplinary groups and networks. Our Climate Leadership Journey is a unique learning experience, where you can also work on your personal development and realise your ambitions to build your own broad international network of peers, create societal impact, and change the world. In addition to expanding your knowlegde on climate-related topics and sustainability challenges, you can also developed valuable skills in: 
Leadership

Systems thinking 

Communication, listening, and collaboration 

Personal development planning and reflection 

International and interdisciplinary teamwork 

Providing and receiving feedback 

Entrepreneurial mindset 

Networking  
Through our experiential learning programme, we aim to empower and equip all our participants with future-oriented skills, so that they can take action to transform the key systems which contribute to a better society and environment. If you have any questions about the programme or the application process, please check out of Frequently Asked Questions, and always feel free to contact us via email at climateleadershipjourney@climate-kic.org. We look forward to hearing from you and we will do our best to answer your query. You can also follow our Climate Talent accounts on LinkedIn, Instagram, Twitter and Facebook for up-to-date information on next year's Journey application process. 
Laurie-Ann Roy, student from Sorbonne University and participant of the 2021 programme. 
Upon graduating from the Climate Leadership Journey, you become part of a network of over 3,000 EIT Climate-KIC alumni, and member of an open, dynamic, self-organising and action-focused community for climate action. Our alumni continue to look for new ways to create climate and societal impact, share stories, and keeping connections strong.